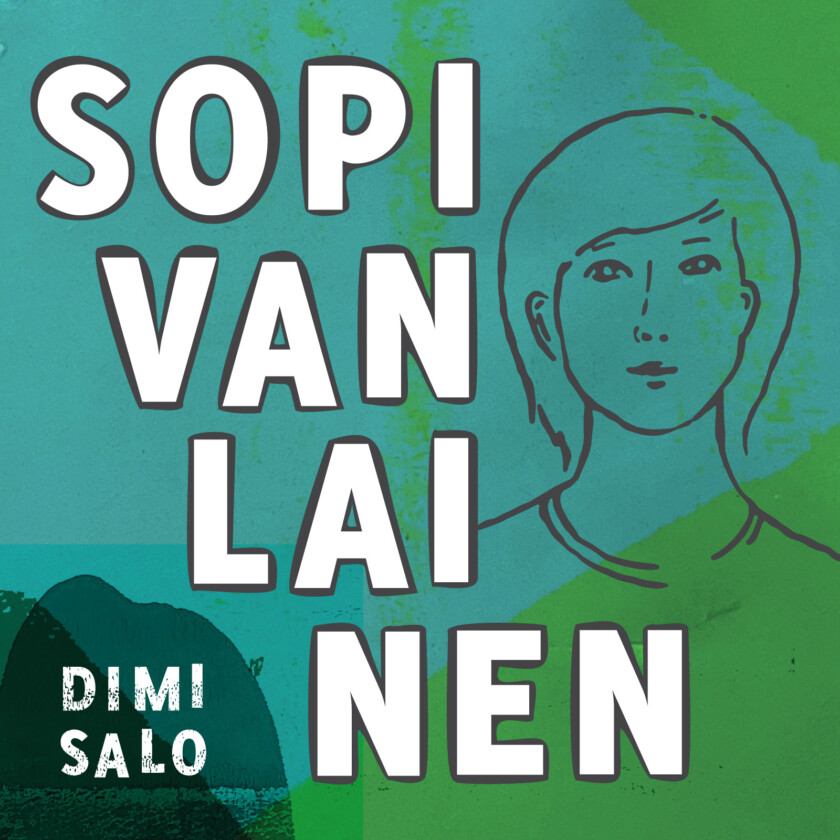 Sopivanlainen, the first single of my upcoming album was released on 27th of January 2023. Listen the song!
Sopivanlaiset-Album and Novel Out On 31st of March 2023
Sopivanlaiset (The Appropriate Ones/ The Right Kinds) is a novel based on 2010's city of Oulu in Northern Ostrobothia, Finland. Its a story of the lives of daughter Aava, mother Hannele and father Juhani. Aava is almost 30-year-old bartender, her parents are in their 50's. Juhani has been unemployed for a long time, Hannele works as a seamster working in his own small business – she had to give up on her dream of a clothing designer. In the novel we follow the lives of the trio, as they unveil us their memories, thoughts and feelings about age, gender, mental health and work life. What is it to be appropriate/ right kind for ourselves and to others?
I have made the music of Sopivanlaiset-album hand in hand with the novel. Sopivanlaiset -novel and album will be released on 31st of March 2023. Lyrics and novel are in Finnish, but you never know what the future holds!
Discography – singer-songwriter
I've made, performed and released my own music for a long time. I write the music and lyrics and arrange independent music, that has not yet found its big audience. Hopefully the situation will be changing on spring 2023 when I release my first novel and second full lenght album.
Albums and EP's
2017 Lauluja uskaltamisesta (album)
2013 Mitä vaan minä teen (EP)
2012 Dimi-demo (EP)
Singles
2017 Huominen on tänään
2017 Kerro
2017 Kunnolla erotkaa
2016 Isätön
2016 Siellä jossain
2016 Jotain kauniimpaa
2013 Ainoa kenelle sanoit ei
Discography – studio musician
I have sang background vocals on the albums listed below. The ones marked with a star (*) I also played keyboards to.
2022 single: Lee Heikkinen Band – Nina
2022 J. A. Mäki – Syys (If Society)
2021 Remu (Aaltonen) & Skuugi Darlings – Rocking All Life Long * (Ainoa Productions)
2018 Kauko Röyhkä & The Boots – Maantie * (Svart Records)
2016 Radiopuhelimet – Saastan Kaipuu (If Society)
2016 Jukka Takalo – Suomen Kuningas (Sound of Finland/ Sony Music)
2014 Kauko Röyhkä & The Boots – Etelän Peto (Svart Records)
2012 Jukka Takalo – Kahden Hengen Disko (Sound of Finland)
2012 Kauko Röyhkä – Olen Messias -kokoelmaboxi (Stupido Records)
Are you looking for a troubadour?
I perform solo (vocals and keyboard/ piano) on occasions and events like baptisms, name giving ceremonies, weddings, birthday parties, memorial services and funerals.
Experienced livemusician
From 2009 I've performed with many different kind of groups and band. I've worked and performed with many Finnish professional rock-musicians, such as Kauko Röyhkä and the legendary Hurriganes singer-drummer Remu Aaltonen.
Assorted performances 2012–2022
Dimi Salo (solo, duo, trio ja band)
Lead vocals, keyboards, flute and saxophone since 2011. I've performed in Qstock, Elojazz, Koiteli Elää, Muusajuhlat, Maakinen Martinniemi, Kalottjazz & Blues (Tornio), Pakkasukko Blues & Jazz (Kemi), 45Special, Rotuaarin lava, Never Grow Old, Rauhala, Tuba, 
Vanha Paloasema, Työväen musiikkitapahtuma (Valkeakoski), Yo-talo (Tampere), Mustalahti (Tampere), Tavastia (Helsinki), Virgin Oil (Helsinki)
.
J. A. Mäki ja TUTUT
Background vocals and keyboards
. Concerts in Oulu on spring 2022.
Remu Aaltonen & Skuugi Darlings
Background vocals. Album release concert in Oulu, Basso Club on September 2021.
Radiopuhelimet
Background vocals and shouting in 2016. Performing in Qstock, Lepakkomies (Helsinki), Telakka (Tampere), Puntala Rock (Lempäälä)
.
Kauko Röyhkä & The Boots
Background vocals and keyboards in 2014–2019. Concerts: 45Special, Nightclub Tähti, Rauhala, Oulun teatteri, Tavastia (Helsinki), Virgin Oil (Helsinki), Yo-talo (Tampere), Mustalahti (Tampere), Klubi (Tampere), Mustan Pitsin Yö (Rauma), Monttu (Pori), Rytmikorjaamo (Seinäjoki), Kerubi (Joensuu), Suistoklubi (Hämeenlinna)
.
Jukka Takalon Vastarannan Orkesteri
Background vocals, keyboards, flute and saxophone in 2012. Concerts: 45 Special, Rauhala, Maakinen Martinniemi, Raahe Fest
.